"Puttin' on the Ritz", Saturday, August 15th at 7:30 PM
I'm headed to Brandon, Manitoba – my home town – where I'll be singing with my friend Laura McAlpine and a string quartet made up of Joan Dillon and Sandra Smith, violins; Greg Hay, viola, and Laura Jones, cello in "Puttin' on the Ritz"!
The concert features some of Irving Berlin's best known songs, such as "Top Hat", "Let's Face the Music and Dance", and of course, "Puttin' on the Ritz"!
It will also feature some wonderful rarities, such as "Pack Up Your Sins and Go to the Devil", all beautifully arranged for Baritone, Mezzo, and String Quartet by Laura Jones!
The concert will be in the Lorne Watson Recital Hall, Saturday, August 15th, at 7:30 PM. Sorry, one night only!
Tickets and further information about Brandon's "Augustfest" can be found at this link.
"Winter Nights", Dec. 6th and 7th with the Pax Christi Chorale.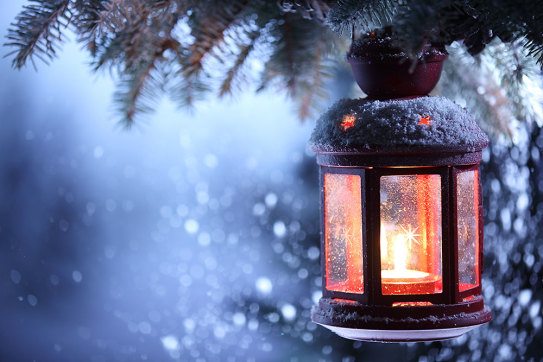 I'll be appearing with my colleagues Michèle Bogdanowicz and Sean Clark in the Pax Christi Chorale's concert "Winter Nights", conducted by artistic director Stephanie Martin. The concert features the Bach Christmas Oratorio, Part II, the Bach cantata 62 "Nun komm, der Heiden Heiland", and Stephanie Martin's "Winter Nights".
The concerts will be at Grace Church on the Hill, 300 Lonsdale Road, Toronto. Saturday, December 6th at 7:30 pm, Sunday, December 7th at 3:00 pm
An article from the Fall issue of "Opera Canada".
I was flattered to find an article about me in the fall issue of Opera Canada, written by Dawn Martens.
For those of you who haven't encountered it, Opera Canada is the premiere source of news about Canadian opera companies, and Canadian singers performing at home and abroad.
While the ideal way to read the article would be to pick up a copy of Opera Canada (or subscribe!), you can read the article in PDF format by clicking this link.
Guitarias | Doug MacNaughton

iTunes launch concert – Thursday, April 24th, 2014
12 Noon, @ The Canadian Music Centre
National Performance Space,
20 St. Joseph Street
Toronto, Ontario
(416) 961-6601
$20.00 admission (includes a 'free' copy of the CD)
Samples: 

More information & Order | Download CD Booklet
Guitarias "…an impressive solo release from a multi-talented artist."
Here are a few quotations from David Olds' review of Guitarias, which appeared in the March 2014 issue of The WholeNote
"So it was with pleasure that I received a new disc from Renaissance man Doug MacNaughton on which he accompanies his own distinctive baritone voice with panache on a beautiful-sounding classical guitar constructed by Edward Klein."
"There are occasional extended techniques involved in the guitar writing which MacNaughton handles with apparent ease and without becoming distracted from his lyrical delivery of the vocal lines. I bet he could even walk and chew gum at the same time! "
A PDF of the complete review can be found at this link.
Some excerpts from the "Guitarias" review in Schmopera.
"Doug has a beautiful way with his voice in this album. It's a very vulnerable sound, and accessible. He's a study in clear singing in English."
"Listening to Doug sing and strum at the same time, I heard the sound that all duos try emulate."
The complete review can be found here.
Composers' responses to new Guitarias CD
I've been sending some advance copies of the CD around, particularly to the poets and composers whose works are featured. Here are some of the reactions:
"I am thrilled with Doug's performance of 'Flower Arranger'. He sings every word with a warm, intimate understanding, and his playing is exquisite. Doug has captured the very essence of this song, enfolding us in an aura of loving tenderness."
– Leslie Uyeda, composer of Flower Arranger
"Doug MacNaughton is a composer's dream come true: an outstanding voice, natural production, fine diction, a versatile character sense, penetrating interest in both music and text. He has performed my Six Songs to Poems by e. e. cummings always with striking effect, and I treasure his recording of this set with the pianist William Aide.
He played the multiple-role baritone part in a revival of my opera Crazy to Kill, and with his encouragement I have composed Singing Synge, three character portraits from the writings of the Irish playwright, and Beckett Songs, a short set on poetry by Samuel Beckett. Working with him has always been enjoyable and deeply satisfying."
– John Beckwith, composer of the Beckett Songs
Wow! I'm blushing! GUITARIAS will be launched by end of February – watch this space for details!
Understudying Sir Thomas Allen at the Canadian Opera Company
My current engagement involves understudying Sir Thomas Allen as Don Alfonso in the Canadian Opera Company's production of COSI FAN TUTTE, directed by Atom Egoyan and conducted by Johannes Debus. The production runs from January 18th, 2014 until February 21st. Watching Sir Thomas in rehearsal is like attending a daily master class in how to become a consummate singing actor.
Visit coc.ca for more details and tickets.
Appearing as 'Donner' in Das Rheingold
I'm ever so pleased to announce that I'll be singing the role of 'Donner' in Wagner's DAS RHEINGOLD for Pacific Opera Victoria in October of 2014. This will be the ninth time I've
had the good fortune to perform with POV!
Acclaim
"Wicked brother Ben, played by expressive baritone Doug MacNaughton, is the only character who can match his sister Regina's evil nature, and he has some of the most catchy melodies and galloping rhythms, which he delivers with power and flair."  
Grania Litwin
Victoria Times-Colonist, April 19th, 2008